We are coming up to that time of year when the spirit of the season fills the air and the world becomes aglow with festive lights and decorations. This Christmas, why not make your celebrations extraordinary with a yachting adventure that promises unforgettable memories and the magic of the open sea?
At Simpson Yacht Charter, we are delighted to offer you exclusive Christmas charter promotions on two exceptional yachts, Blue Moon and Maverick, for the week of December 21-28, 2023.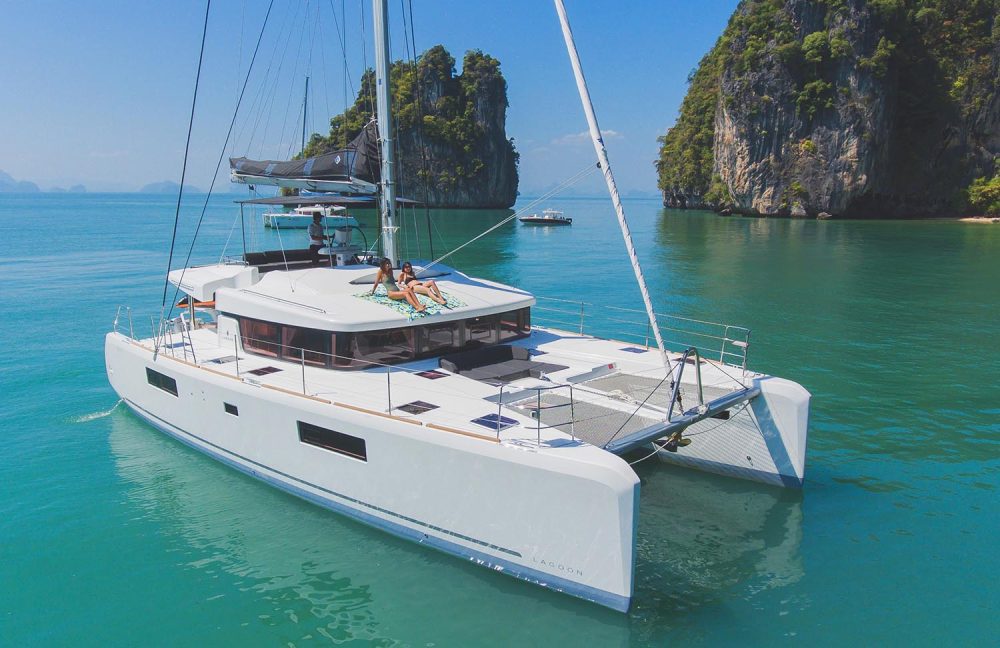 Step on board Blue Moon and set sail into the enchanting waters of your dreams. Revel in the joy of Christmas as you and your loved ones embark on a voyage filled with wonder and celebration. Blue Moon offers the ideal backdrop for a holiday that is nothing short of magical.
Your promotion includes a week's charter, allowing you to soak in the festivities and explore Thailand's renowned destinations along the way. However, please note that this promotion excludes food, drinks, fuel, and national park fees, which are covered by the Advance Provisioning Allowance (APA).
Maverick, a special Lagoon 46, beckons you to embrace the true spirit of Christmas. This festive season, opt for a Christmas charter like no other. Maverick's warm and inviting ambiance creates the ideal setting for holiday merriment.
The Maverick Christmas promotion offers a week's charter, ensuring you have ample time to relax and relish in the joys of the season. Note, this offer excludes food, drinks, fuel, and national park fees, which are part of the Advance Provisioning Allowance (APA).
Simpson Yacht Charter's special Christmas promotions will allow you to spend quality time with loved ones and friends over the holiday season while cruising the stunning waters of your chosen destination around Phuket. Whether you select Blue Moon or Maverick, you're in for a truly unforgettable yachting experience.
Why wait? Book your Christmas charter today and gift yourself and your loved ones the most extraordinary Christmas present of all. Let us handle the details while you focus on creating lasting memories.
For booking inquiries or more information about these exciting Christmas promotions, please reach out to us at enquiry@simpsonyachtcharter.com
We look forward to making your Christmas at sea a celebration to remember.