Day 1: Ao Po Marina – Six Senses Resort
Head North around Phang-nga national park where you will see the stunning scenery of all the tall lime stone cliffs.
Ko Hong Phang-nga is the perfect first stop where you can Kayak, SUP into the Hong's. A Hong is a cave with water inside. This area is normally fairly busy during the day but it is the most beautiful Hong in the area.
Whilst sipping on a cocktail the yacht will sail over to Koh Roi which is usually very peaceful. Take your shoes with you and take a walk through the Mangroves, as you look up you will see hundreds of fruit bats! If you wait for sun down you usually see them all fly off the island.
A short distance you have the Six Senses Resort, where you can choose to eat there or on board your yacht. The bar is situated high up, perfect to over-look the surrounding islands and Krabi in the distance. You may also get a nice sunrise in the morning!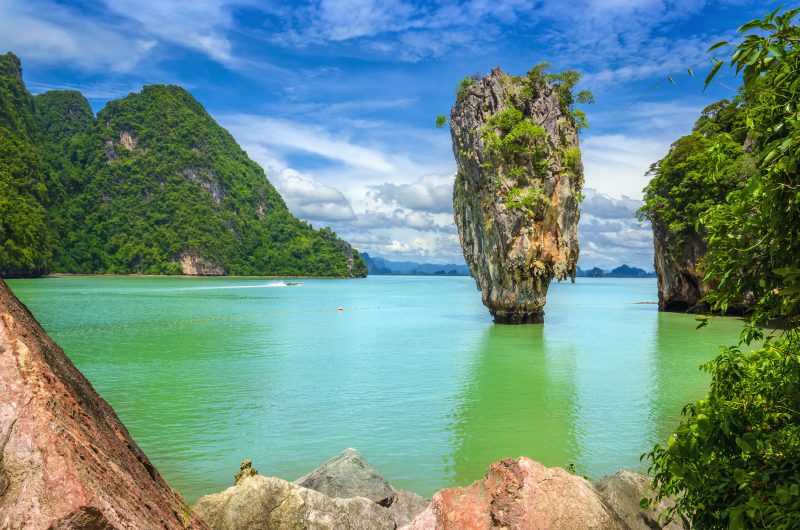 Day 2: Six Senses Resort – Koh Naka Yai – Ao Po Marina
From Koh Hong Krabi you can cut through the channel between the Koh Yao islands. Inside the channel there is a small local Thai restaurant that you can stop off at for food or beverages, across from the restaurant is a stunning spit. It depends on the tide level to how large the spit is but the sand is white and usually never busy. Situated just outside of Ao Po Marina, Naka island has one very upmarket resort which you can book a table in the restaurant on the West Side. On the East side you have a panoramic view of Koh Yao Yai, where you can hire water toys such as Jet Ski's or go ashore to one of the beach bars. Between Phuket and Koh Yao Yai the wind funnels through at a nice steady breeze, making it the ideal location to do some sailing.
Leaving Koh Naka Yai after a relaxing afternoon, sail back to Ao Po Marina. Leaving the trip with great memories to take home.