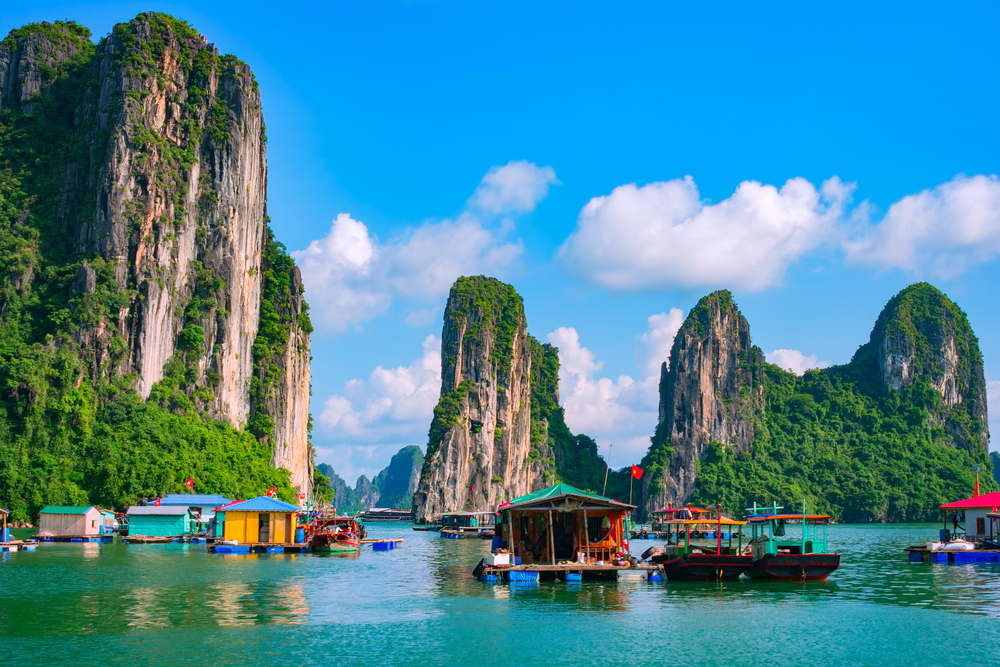 Nha Trang, the coastal city of Vietnam, is considered one of the most beautiful areas in the world and with its stunning combination of beaches, cities and beautiful islands it's not hard to see why. Known for its legendary pristine beauty, Nha Trang has a reputation for being Vietnam's best-known dive destination, with most diving taking place in its Marine Park area, making this area particularly popular with diving enthusiasts.
Here are ten of the best of the islands around Nha Trang, all perfect for exploring by yacht. Talk to the Simpson Charter team today to put together your own custom charter itinerary around the Nha Trang islands.
1. Mun Island
Mun Island is the perfect spot for exploring under the sea and, thanks to its protected status, has waters teeming with fish and coral. Most of Nha Trang's famous dive spots are located near to this island. Close proximity to hot-sea currents from the equator mean ideal conditions for corals and sea creatures and Hon Mun attracts oceanographers, marine researchers and tourists alike who all flock to the island to observe and explore the incredible underwater scenes. Mun Island is named for its high-rise cliffs on the south east of the island, with caves, grottos and rare ebony-black stones – a beautiful and impressive sight.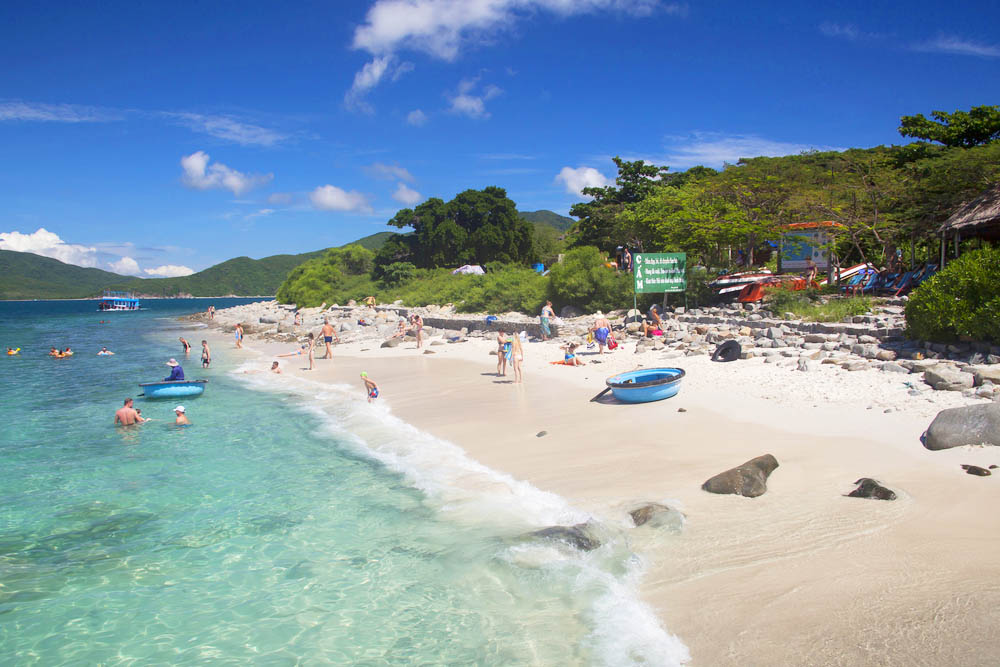 2.Bích Đầm Island – Bich Dam fishing village
Famous for its white sand beaches, Bich Dam is one of the region's best kept secrets and the island has a pristine untouched beauty that will be a welcome antidote to the busy real world. The furthest away of the Nha Trang islands, located in Hon Tre, Bich Dam is rarely visited by tourists and is a peaceful and relaxed destination. During your cruise to the island you will be able to take in the stunning surroundings of mountains, beaches and forests.
Come ashore to hike to the mountaintop Hon Lon lighthouse, one of the five oldest lighthouses in Vietnam. A 5km hike will take you to the top of the island and the lighthouse, where you can take in the stunning natural scenery enjoying panoramic views across the Nha Trang. Make sure you visit the remote Bich Dram fishing village for an authentic experience of the local way of life and you can even experience fishing in the blue waters for yourself.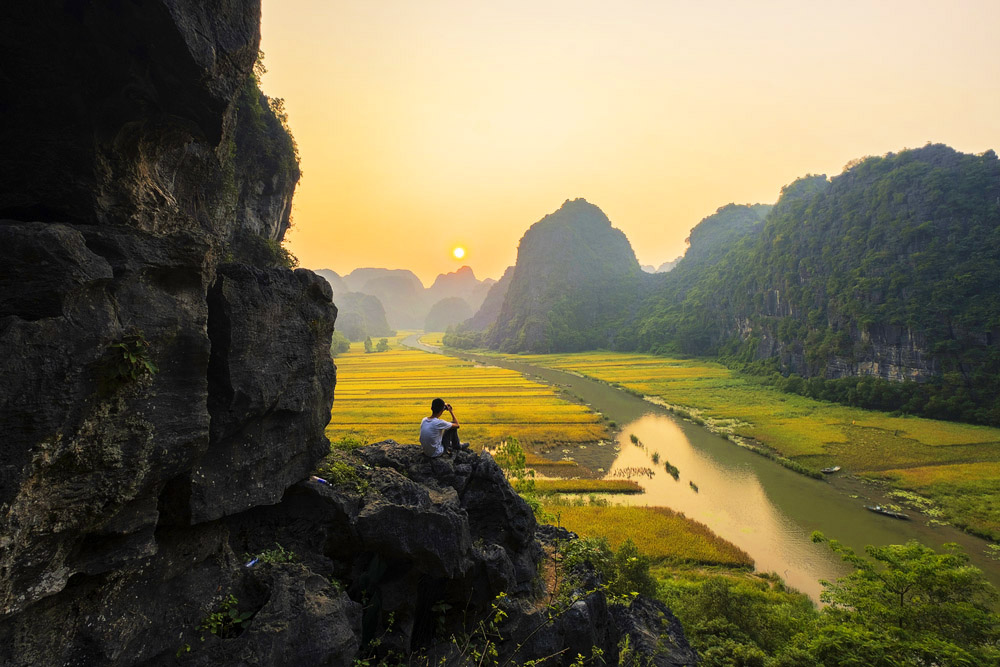 3. Nha Phu Lagoon – Orchid Stream Island – Monkey Island
Just 15km north from Nha Trang, Nha Phu is a beautiful collection of islets set in a crystal blue lagoon that is loved for its tranquil settings and many attractions. A paradise for nature lovers who want to immerse themselves in tranquillity, Nha Phu is a slice of isolated heaven.
Visit Orchid Stream Island, home to the orchid caves, where hundreds of species of the bright and beautiful blooms hang from the ceilings before heading to the nearby wildlife sanctuary, where deer and peacocks roam freely in the landscape. Nearby Hon Lao Island, or Monkey Island, is the largest of the Nha Phu islands and home to more than 1200 monkeys. First brought to the island by the Soviet Union as part of an experiment, the monkeys were later abandoned and today live freely on the 35ha island.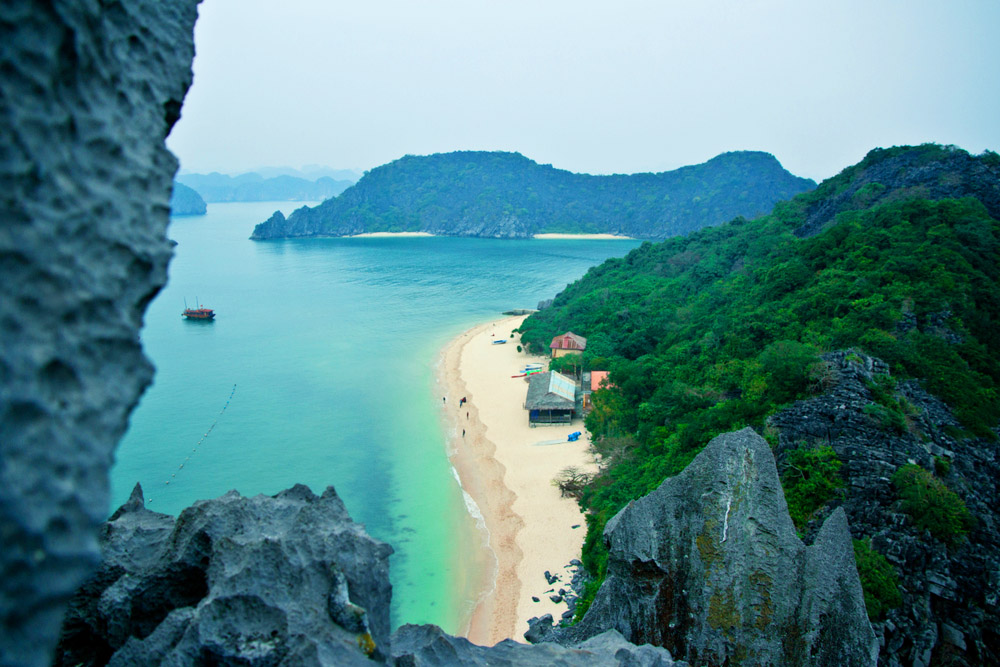 4. Coconut Island
Dam Bay, known locally as Coconut Island, is one of the most beautiful beaches in Nha Trang Bay. As you approach the island on your yacht admire the views of beaches lined by coconut trees. Relax in the golden beaches, swim in the fresh clear waters, or enjoy a host of water sports including swimming, snorkelling and surfing. A day on Coconut Island is the perfect chance to rest and recharge in the shade of the swaying coconut trees and make the most of the warm water. Why not visit a beach party on the Khanh Hoa beach, before watching the sunset over the still water?
5. Diep Son Island
The Diep Son archipelago, located in the Van Phong Bay in the Khanh Hoa Province, is actually made up of three islands – Diep Son, O Island and Qua Island – all connected by an underwater sandbar. As you approach Diep Son Island you can explore this 700m underwater sea road that connects the islands, before arriving at the island which is known for its white beaches and blue waters. Once a rustic island that received little tourist attention, today Diep Son is a popular destination much loved for its humble residents and beautiful natural landscapes.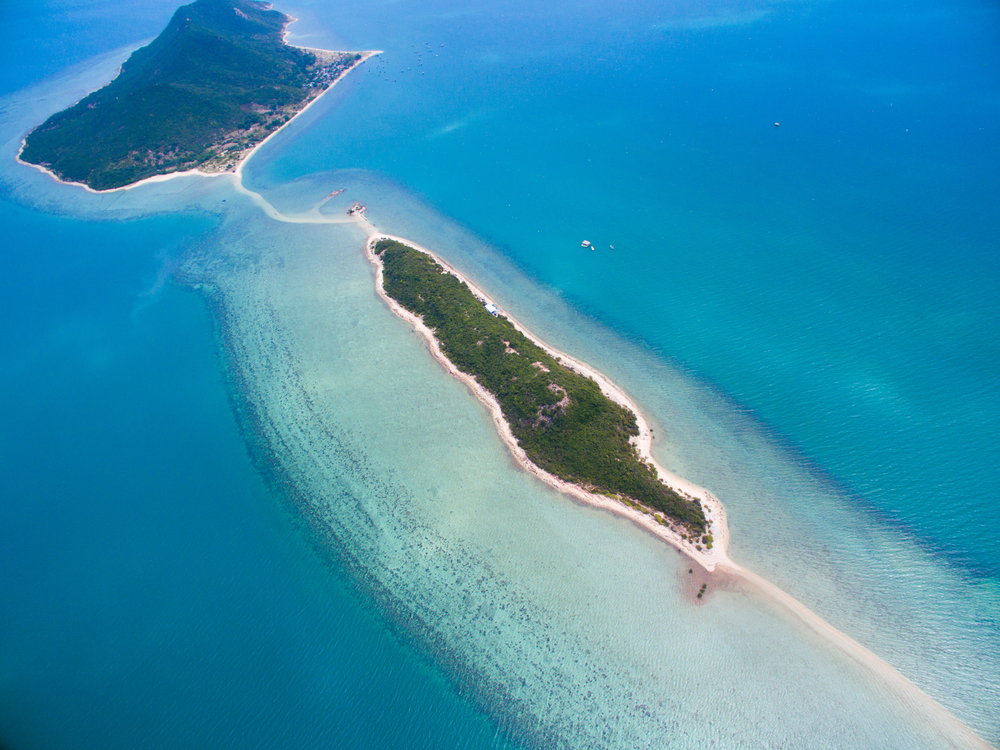 6.Hon Mieu Island – Tri Nguyen Aquarium –  Hon Mieu Fishing Village
Hon Mieu Island, also known as Tri Nguyen island or Bong Nguyen island, is the best inshore island in Nha Trang Bay and as a result is home to a lot of people. The historic Hon Mieu fishing village is alive and well today and well worth a visit for a peek at authentic local life. There are many attractions on the island including the Tri Nguyen aquarium, built in 1971 by local fisherman Le Can who wanted to showcase his homelands beautiful aquatic offerings. A manmade lake in the sea, 160m by 130m wide, it is home to hundreds of precious marine creatures.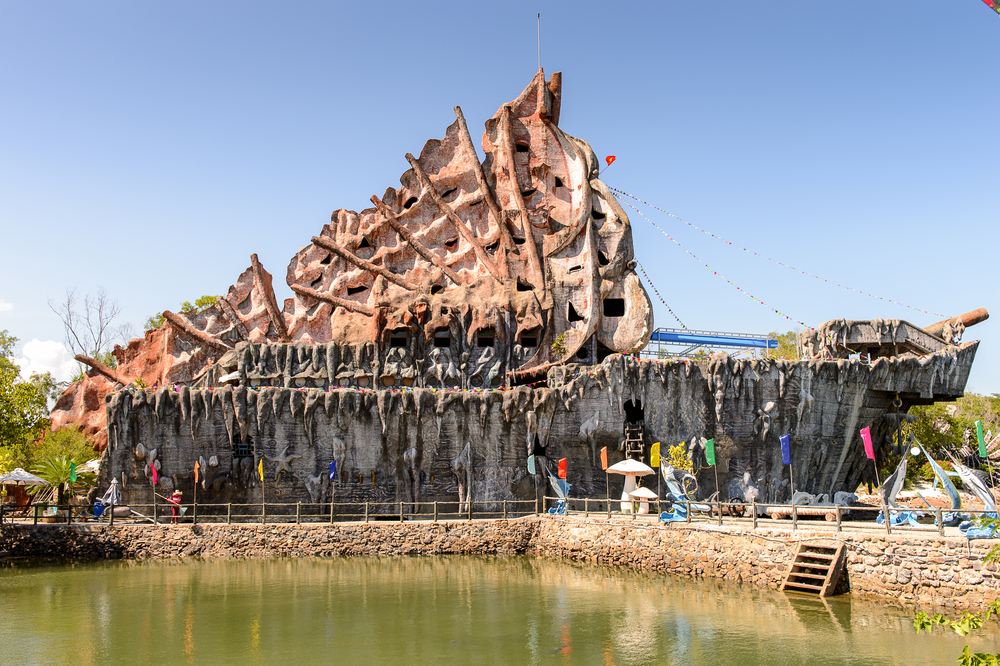 7. Doc Lech Beach
Doc Lech Beach is 55km from Nha Trang city and is a true piece of paradise with white sand and one of the most beautiful beaches in Vietnam.  A perfect blend of local culture and a relaxed vibe makes this an untouched and special spot. Sit back and watch local fisherman sail out to sea on their coconut rafts before enjoying a swim in the peaceful waters.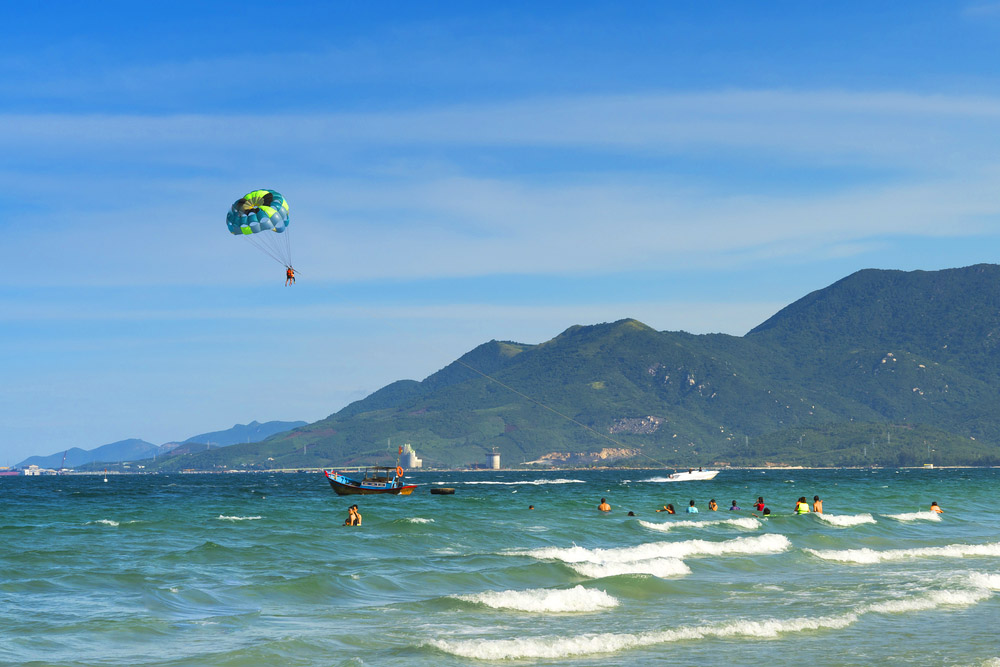 8. Ninh Van Bay
Ninh Van Bay, a small island in the Nha Trang Bay, looks like a large circular lake, surrounded by the islands, alternating with white sand beaches with white red and blue rocks lying stacked sideways. Almost entirely separated from the outside world it is a peaceful and beautiful haven and its wild and pure beauty makes this an unforgettable and romantic spot. Enjoy the stunning views as you cruise towards the bay with magnificent beaches, rocky inlets and unspoiled islands to admire. After spending a few hours sailing around Ninh Van Bay anchor off a private beach near the Six Sense and come ashore to enjoy outdoor activities, underwater sports or a traditional bonfire night on the beach. This is also a great spot for trekking through the forest or climbing up the rocks to enjoy stunning views.
9.Whale Island
Another beautiful island in the Khanh Hoa province, not far from Nha Trang, Whale Island is located in Van Phong Bay and built by a couple from France. This is another peaceful spot, away from the hustle and bustle of city life, and perfect for relaxing. Sit back and enjoy the pristine sand beach before returning to your yacht for lunch and a cool cocktail.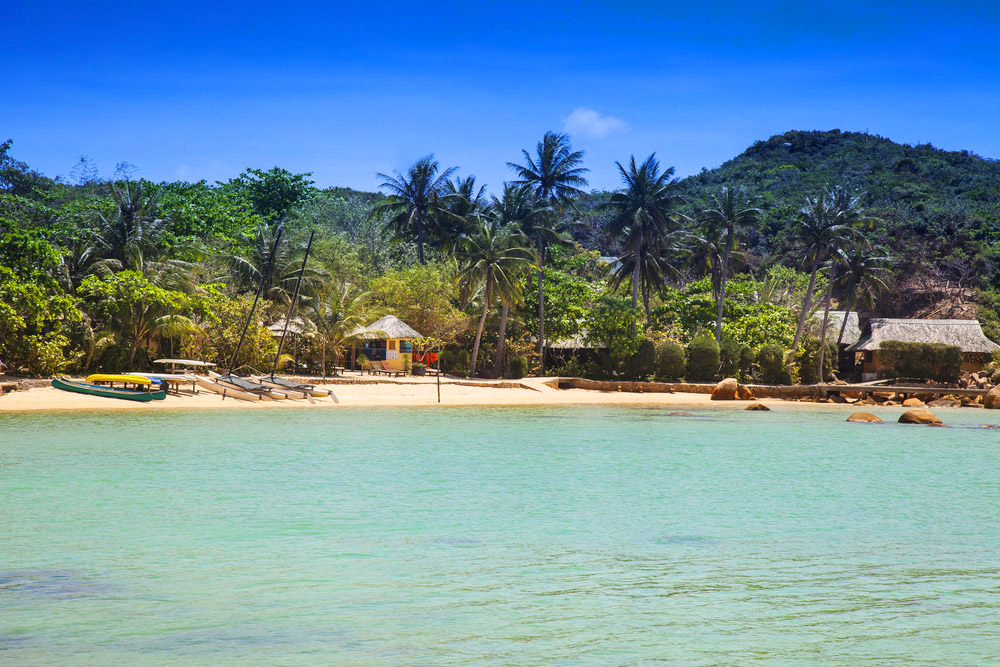 10. Salanganes Islands
The Salanganes islands, which belong to Cam Ranh Bay, are also well-known as Sanest Islands and can be seen from Long Beach. They are the largest home of thousands of salangane, a native bird, and the islands are covered with evergreen colours where next of the salangane have been made for many years. Visit the large caves where the birds build their nests on the rocks and sample for yourself local delicacies prepared from nests harvested by locals.
Another must do is a visit to the temple on the top of Du Ha, a 90m high mountain that is an enjoyable challenge to climb. Afterwards pay a visit to Salanganes Island's unique double beach with one side with hot water and the other cold. This area is also home to stunning coral reefs with beautiful underwater scenes so make sure you take a dive.