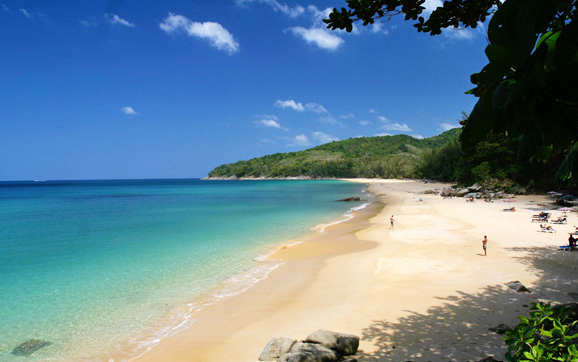 If you are on a Phuket bareboat charter, then no doubt you will want to take advantage of some of the fantastic snorkeling opportunities available to you in this stunning part of the world. It is such a fantastic place to do some snorkeling due to the crystal clear seas and stunning sandy beaches, however, not all of Phuket beaches are good for snorkeling, ideally the best beaches are the quieter, harder to get to ones, which have plenty of rocky areas to shelter the marine life and are peaceful. So to help you discover the best snorkeling around on your Phuket bareboat charter here is our list of some of the best beaches to go to…
The Islands
Undoubtedly some of the best snorkeling to be found is in the nearby islands, such as the Similan islands, where the marine life is abundant and the waters are warm and clear, but nearby Coral Island or Bon Island can also provide you with some excellent snorkeling too.
Ao Sane Beach
A small and rockier beach without a great deal of sand, but plenty to explore underwater as there are 3 tiny coves situated together only divided by rock formations. So great to do some exploring of the underwater world here. Despite the size of this beach there is a handy dive centre here where you can hire snorkelling gear at a reasonable price.
Banana Beach
A great hidden beach and not well known at all in Phuket is Banana Beach, it is pretty tricky to find particularly from land, but being on a Phuket bareboat charter gives you great access to some of these harder to find beaches. The beach itself is only 800 metres long, but has crystal clear waters. There is also a restaurant here for refreshments after time spent in the water.
Laem Ka Beach
Another tiny hidden beach is Laem Ka Beach which is at the very south of the island, so if you are heading down that way on your Phuket bareboat charter, this beach is definitely worth a stop as there is lots of rock formations to enjoy and the water is very calm, so perfect for beginner snorkelers in your party.
Laem Singh Beach
If you actually prefer a busier beach with more facilities as well as great snorkeling opportunities then Laem Singh beach is a good choice as there are plenty of restaurants and bars here, you can also hire chairs and parasols too. The snorkeling is good with plenty of underwater rock formations to enjoy, but there will be more people diving with you.
Kata Beach
This is another busier beach than some of the hidden gems we have talked about, but it is great for snorkeling and access to the beach is easy too. Plus there are restaurants and bars to enjoy as well as the great snorkeling from the beautiful sandy beach. The north end of the beach is rocky enough to shelter a lot of marine life, so head there if you want to get the full benefit of the snorkeling from this beach.
So there you have just a selection of the many fantastic beaches around Phuket which you can enjoy some snorkeling from on your Phuket bareboat charter.