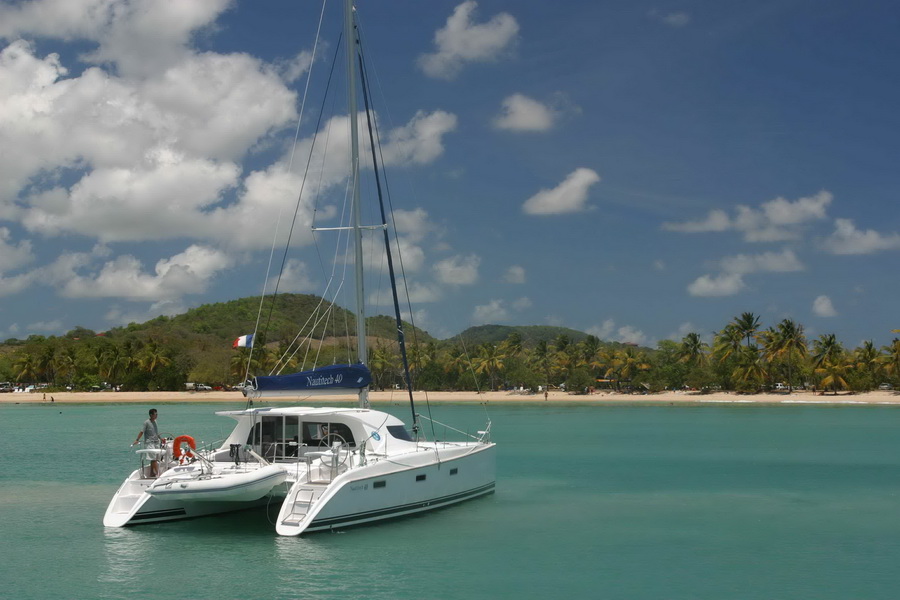 If you are on a Langkawi yacht charter in the near future, then Langkawi has some of Malaysia's best white sandy beaches and sweeping coastlines ready for you to enjoy. So here is our guide to the beautiful beaches of Langkawi for your to enjoy on your Langkawi yacht charter.
Pantai Cenang Beach
Pantai Cenang is probably the most well known and popular beach town on the island of Langkawi, packed with beachfront restaurants and cafes along it's well developed beachfront, there are also plenty of shopping opportunities to be had in one of the many gift and souvenir shops. Whilst the beach itself has stunning white sand, crystal clear turquoise waters and overhanging palm trees, it is a busy beach and great for shopping and eating.
Pantai Kok
If you want to get away from the hustle and bustle, then the beautiful sweeping bay of Pantai Kok is worth a visit! Whilst the beach has top-end resorts located along its shores, there is no escaping the beauty of the pristine white sands and beautiful azure water, coupled with the peace and quiet, its a must stop beach!
As well as the beach, it's a great place to stop for yachties as there is a very modern marina here, which is set in front of a beautiful bay with a vibrant jungle behind. Telaga Harbour Park has fantastic facilities such as shops, bars, restaurants, as well as the essential yachting marina essentials such as fuel and water available!
There are also several activities to do on land which include a cable-car ride to the peak of Mat Cincang Mountain and the Telaga Tujuh Waterfalls.
Pantai Tengah
Whilst only round the corner from Pantai Cenang beach, these two beaches are only separated by a small cape, Pantai Tengah is a quieter version of Cenang beach! This is a fabulous beach with the same beautiful white sand, but not as many shopping or eating opportunities. So great if you want some beach action with facilities but not quite as busy, so brilliant if you have young family with you on your Langkawi yacht charter.
Datai Bay
The tranquil bay and beach of Datai Bay is great if you want to mix with the rich and famous on your Langkawi yacht charter. The bay itself is has superb, pristine beaches and is surrounded by tropical rainforest so really is a beautiful place to stop for a swim and to appreciate the natural beauty of the bay.
Tanjung Rhu
Known as the 'Casuarina Beach', Tanjung Rhu has an abundance of Casuarina trees fringing the beach rather than the usual palm and coconut trees and is well worth a visit to appreciate the beauty of the north of the island. It is a very peaceful place and totally stunning, with some of the best shoreline that Langkawi has to offer. Not only is the water crystal clear, but the sand is like white powder and with the dense trees behind it really is a breathtaking beach to visit.
So you really are spoilt for choice of beaches on your Langkawi yacht charter, and here we have only talked about five of the many beaches that Langkawi has to offer. Next time we will look at some more of the beaches that are less well known, but no less beautiful!