Langkawi consists of an archipelago of 99 islands in the Andaman Sea, a perfect spot for a
Langkawi yacht charter
with dramatic mountain scenery, verdant rain forests, emerald coloured lakes and seas, magical white sandy beaches and spectacular sunsets to enjoy!
Here are 5 reasons why you should do a Langkawi yacht charter and explore this magical place for yourself;
Spectacular sailing amongst picturesque islands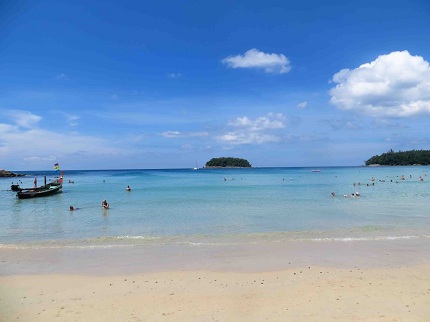 Doing a Langkawi yacht charter offers you the perfect way to explore all the islands. The sailing conditions are perfect for cruising at sunset or for a spot of island-hopping. Over the last few years Langkawi has become a favourite destination for many sailors with world class marinas, as well as playing host to the annual Royal Langkawi International Regatta. The opportunities to enjoy this beautiful place by yacht are numerous from swimming in tranquil bays fringed by sandy beaches to going ashore to enjoy a picnic amongst the mysterious mangroves.
See for yourself Southeast Asia's first UNESCO World Geopark.
The archipelago of Langkawi was declared Southeast Asia's first UNESCO World Geopark in 2007, and well deserving of the title it is too. With over 500 million years of geological history, the islands were shaped by plate tetonics, ocean movement and volcanic activity to shape the islands as they are found today. Along with such diverse habitats coexisting from rain forests to tidal flats, a Langkawi yacht charter is truly an unforgettable experience.
Learn the local myths and legends
Also known as the 'Land of legends' a Langkawi yacht charter will give you the opportunity to venture inland to the verdant valley of Pulau Dayang Bunting where you will find the Lake of the Pregnant Maiden (or Tasik Dayang Bunting). This tranquil freshwater lake was formed when a huge limestone cave collapsed leaving behind a figure resembling a pregnant woman lying on her back. The local people believe that the lake possesses mystical powers.
Explore the exotic mangroves on a safari
Langkawi has some spectacular wetlands, limestone caves and secluded coves to explore by boat where you can appreciate the diverse wildlife to be found on Langkawi. These forests of the sea are magical to explore and really show off the unique ecology of Langkawi. The Mangroves contribute to the essential cycle of life in this archipelago and are teeming with wildlife for you to discover from monitor lizards, to majestic eagles and wonderful marine life.
Take some time ashore to experience Langkawi's people
It is worthwhile taking a day off your Langkawi yacht charter and spend some time ashore to enjoy the local life of the people of Langkawi, venture inland by bicycle and enjoy the rural villages with wooden houses built on stilts amongst the lush padi fields and rubber plantations. At the fishermen's village of Kuala Teriang you can watch the local fishermen returning with their catch and enjoy the local street food of deep fried banana fritters.
So doing a Langkawi yacht charter is probably one of the best reasons in the world to enjoy all the 5 things we have mentioned above, there is much more to do too, which we will explore later in Part 2: 5 More reasons to do a Langkawi Yacht charter!
Photo credit: thousandwonders.net, flightconnection.net.pk, mottvisuals.com [ Photograph by Mott Visuals ]